---
09/15/2019
I found Earnin from the new a16z hustlin' tech podcast. Earnin allows you to get paid daily for the hours you work, rather than waiting for the end of your pay period. On the podcast one of the "hustlers" says that he tried to get his friend to install the app but his friend wouldn't do it because he was skeptical as it seemed too good to be true and there was likely a catch. I've installed the app and there's no catch, it works as advertised.*
I got into crypto because I think we should be exploring how technology can change the ways we exchange value. Earnin does exactly this. They're attempting to end the payday loan business altogether, which would be tremendous for society if they succeed. They're also branching out into lowering people's medical bills with the Health Aid feature.
Also, you get $20 when you sign up using the link above.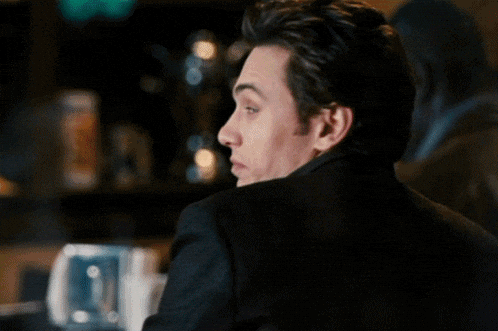 *One thing that kind of annoys me is Earnin uses your location as a proxy for whether you worked that day or not. This means the day that I worked from home this week, I didn't get paid. That got me thinking. What about small business owners who work from their homes? This app would be useful to them as well but the app can't differentiate between being at home and working at home.
I know this didn't happen this week, but I happened upon it this week, and it got me thinking since we have the benefit of seeing how Brendan responded to the feedback Joe gave him.
Brendan retired from the UFC about 1 year after the podcast linked above, where Joe tells Brendan he will never be an elite UFC fighter and that he's going to do irreversible damage to his body if he continues to pursue MMA.
Brendan now has a successful podcast and is a successful stand up comedian. When he announced his retirement, Brendan was transparent about the financials of the decision insofar as he was making more money outside of the UFC. This clip is an example of what separates the successful from the unsuccessful. An unsuccessful person may not have listened to Joe. An unsuccessful person likely doesn't have a Joe in their life. An unsuccessful person may have listened to Joe, but their ego would have been bruised for the rest of their life. An unsuccessful person may have listened to Joe, but it would've been in their head the rest of their lives, paralyzing them. There is absolutely nothing wrong with pivoting your life as long as you continue moving.
There's a case you could make that Joe Rogan changed Brendan Schaub's life by being brutally honest with him. Successful people relentlessly seek this kind of feedback, whether it's in their business, in their career, in their craft, in their hobbies, or in anything they're pursuing. If you're interested in getting better at anything, there is nothing more efficient than brutal honesty. That said, successful people are also good at deciphering the good feedback from the bad.
As Joe says in the clip, it's very hard for people to give brutal feedback, particularly to a friend or colleague, so it happens rarely and often only comes from very special people like Joe. When it happens listen and internalize. Successful people are not opposed to pivoting when the feedback given tells them that more time and effort will not remedy the problem. Sometimes that's the luck of the draw and there's nothing you can do outside your natural limits. There is absolutely nothing wrong with pivoting your life as long as you continue moving.
If that isn't enough, check out billionaire Ray Dalio's tweet about the same thing this week.
To be clear the EOSIO software itself wasn't exploited, but rather a gambling smart contract. However, this serves as evidence that smart contract development is a nontrivial activity that, when done incorrectly, can cost people a lot of money.
Spencer Dinwiddie is going to try and tokenize his $34 million contract extension with the Brooklyn Nets. This idea has been tried many times before, but since it's a security the SEC is involved, making it costly to do in a regulatory compliant way. Usually, the tokenizer doesn't realize this until they try to do it, and ends up backing out after coming to the realization of the regulatory difficulty involved.
Regardless of if it happens or not, I don't think it's a great investment. There's a lot of risk in individual athletes. Look at what kind of return you would have gotten from the proposed Arian Foster IPO. He had one more decent year after his announced IPO, played two more seasons and retired.
This is what I used to live for as a musician. Look at how much fun these people are having. I listened to the record that came out of this and it's alright. But, the point of something like this is enjoying the process and not the end product.
There's two kinds of art: art made for the enjoyment of others, and art made for the enjoyment of the artist, or even other artists. It's like the difference between inventing a new product and playing a game of pick-up basketball. It's interesting that art can be both of these things at the same time, and usually on a spectrum between the two.
Remember my previous post with the T-bill inversion commentary? Looks like Taleb has something to say about this as well.
I told you more of this was coming. Once again it's first-come-first-serve and frankly:
lol
---
This content is for informational purposes only, you should not construe any such information or other material as legal, tax, investment, financial, or other advice. Nothing contained in this post constitutes a solicitation, recommendation, endorsement, or offer by myself to buy or sell any securities or other financial instruments in this or in any other jurisdiction in which such solicitation or offer would be unlawful under the securities laws of such jurisdiction.
The opinions expressed in this publication are those of the author. They do not purport to reflect the opinions or views of any of the author's employers.
---
Don't forget to follow me on twitter, add me on linkedin, add me on facebook, subscribe to my blog, or follow me on medium for more content like this. I post a review of topics I find interesting every week. I'm always looking for new topics to cover, so if you have anything you find interesting and would like to discuss please reach out!